Microneedling for skin texture, acne scars, large pores, fine lines, under-eye imperfections.
Microneedling creates microscopic punctures in the skin to activate collagen production and promote the creation of new tissue to repair skin flaws and improve the skin's overall condition. The treatment is clinically proven to reduce imperfections such as acne scars, enlarged pores, fine lines, and wrinkles. It is also safe for the delicate skin under the eyes, reducing puffiness, dark circles, and lines.
Advanced SkinPen device safely delivers results.
Our FDA-approved SkinPen Precision is the most advanced microneedling device available. The patented design ensures patient safety with each sterile needle cartridge designated for single-use only. The device is adjustable so that the practitioner can reach various depths to target a patient's specific imperfections.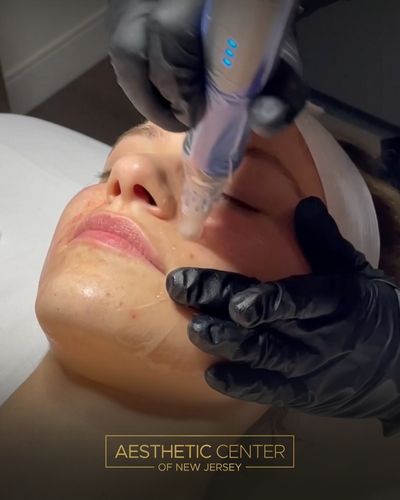 Customized applications for your individual skin concerns.
Microneedling can be done several ways, utilizing one of the following treatment applications, which are directly applied to the skin and absorbed through the microscopic punctures created by the SkinPen device. Our experts can discuss what treatment is best for you.
Microneedling with PRP uses a patient's own platelet-rich plasma for skin tissue regeneration.
Microneedling with HA (hyaluronic acid) significantly improves skin moisture level and helps repair skin.
Microneedling with Hydrogel supports healing while hydrating and balancing skin PH.
SkinPen Microneedling Before & After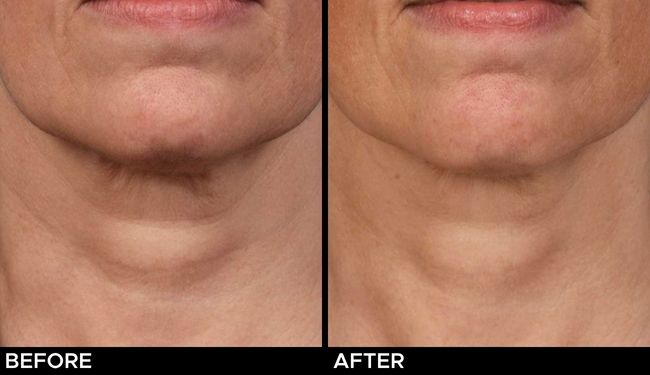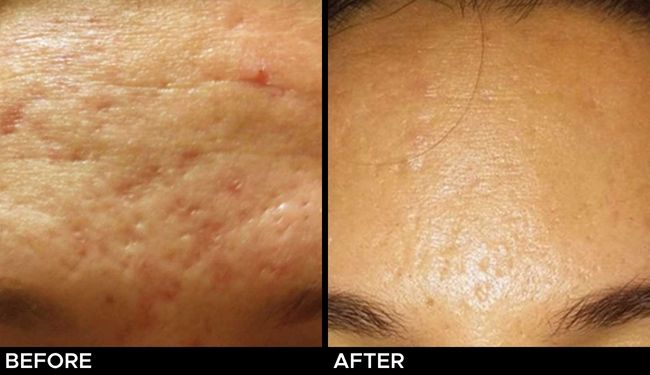 Microneedling for Skin Texture
Microneedling is one of the best treatments for overall skin texture. The creation of microscopic punctures in the skin activates a healing response, which in turn forms new, smoother skin. Each treatment creates more punctures and forms more new skin, progressively improving skin texture and reducing fine lines, wrinkles, and imperfections.
Microneedling for Under Eye
Fine lines and wrinkles under the eye can make you look tired, but microneedling can help. By creating microchannels and stimulating collagen, microneedling reduces fine lines and wrinkles under the eye for a more youthful, rejuvenated appearance.
Microneedling for Acne Scars
SkinPen is FDA-approved for to treat acne scars. Just as microneedling improves overall skin texture, it can help repair areas with indented or depressed acne scarring, such as ice pick scars. The collagen produced by microneedling helps to fill the indentations in the skin, which helps re-level areas with acne scars.
Microneedling for Stretch Marks
While stretch marks often require a combination of treatments for best results, microneedling is one of the go-to treatments. Production of new collagen helps to strengthen the skin, thereby improving the appearance of stretch marks.
SkinPen Microneedling FAQs