LED (Light Emitting Diode) Phototherapy is a simple, no-downtime treatment that uses specific wavelengths of light to stimulate rejuvenating and healing responses within the skin. Our FDA-approved Dermalux LED Phototherapy devices utilize proprietary technology to deliver clinically-proven light wavelengths simultaneously. A series of quick, painless treatments provides dramatic results on a wide range of skin concerns.
LED Phototherapy for Rejuvenation
Rejuvenation wavelengths of LED Phototherapy accelerate skin cell renewal, boost collagen production, promote circulation, and increase hydration. Patients report a reduction of visible signs of aging, including better skin tone, reduced hyperpigmentation, and an improvement of overall skin quality. 
LED Phototherapy for Acne
Specific wavelengths of LED Phototherapy can be used to improve acne and clarify the skin. By destroying acne-causing bacteria, reducing redness, and calming inflammation and irritation, LED Phototherapy is one of the leading no-downtime acne treatments.
LED Phototherapy for Healing
The near-infrared wavelength is a game-changing feature of our LED Phototherapy devices. This wavelength targets deeper cells to trigger the body's natural healing processes. From psoriasis to redness and irritation to bruises and scrapes, our advanced LED Phototherapy can help improve a wide variety of skin conditions.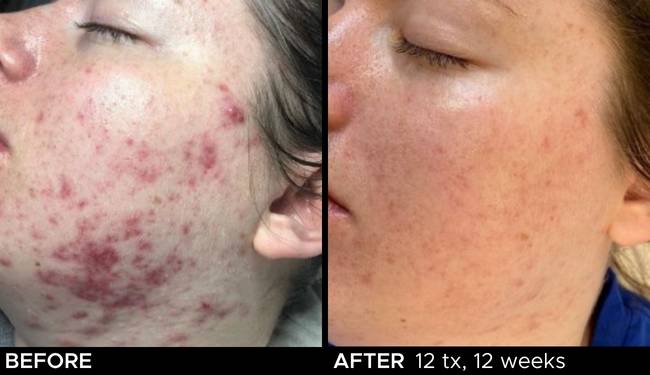 Before & After on Redness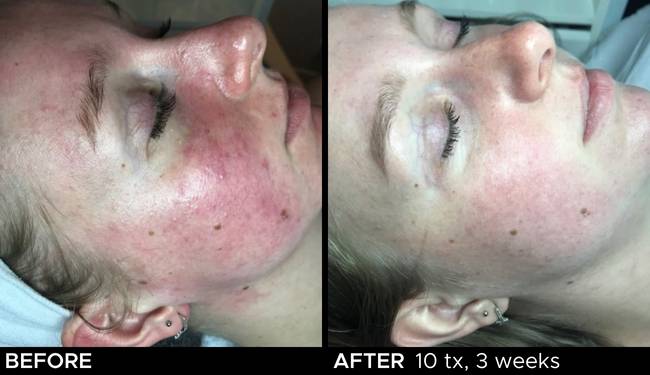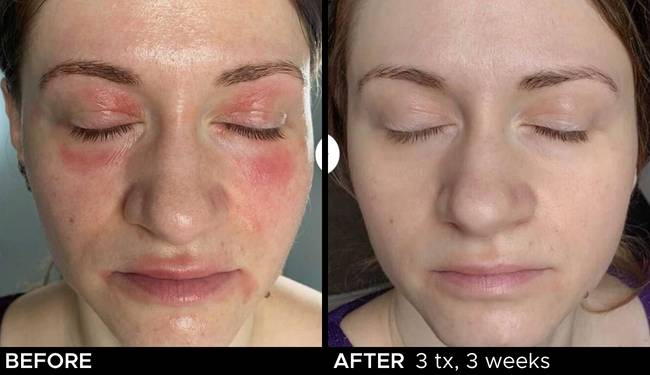 Before & After on Psoriasis & Other Skin Issues
LED Phototherapy in the Media
"I tried one of Meghan Markle's go-to facials to get her signature glow"
"This Futuristic LED Dome Is Every Celeb's Best-Kept Skin Secret"

"Light Up Your Skin And Let Your Youth Shine With LED Light"