IV Infusions for energy, immunity, and beauty.
Our IV Infusions deliver premium vitamins, minerals and antioxidants directly into the bloodstream for optimal absorption, far beyond what oral vitamins can provide. Infusions can help improve your overall wellness by optimizing levels of key nutrients in the body. Our formulas are adjusted based on your specific needs each time you visit. Higher energy levels. A stronger immune system. Lustrous skin and hair.
Customized formulas based on the classic Myers' Cocktail.
Developed by the late John Myers, MD in the 1950s, the Myers' Cocktail is a popular IV formula that consists of high doses of B vitamins, vitamin C, and minerals. Adopted by thousands of physicians and practices across the world, the Myers' Cocktail has become the foundation of modern wellness infusions. Many of our carefully designed IV Infusions are based upon this formula and are adapted for each individual's goals and needs.  
The perfect boost, total convenience.
In just 30 minutes, you'll receive a healthy dose of hydration and nutrients designed to maximize your well-being. Simply call or text us to schedule, and a seat in our IV Lounge will be awaiting you. Package options are available for all IV Infusions, so you can skip the check-in and check-out on all subsequent visits.
Our IV vitamin drips are customized. Here are 3 of our favorites.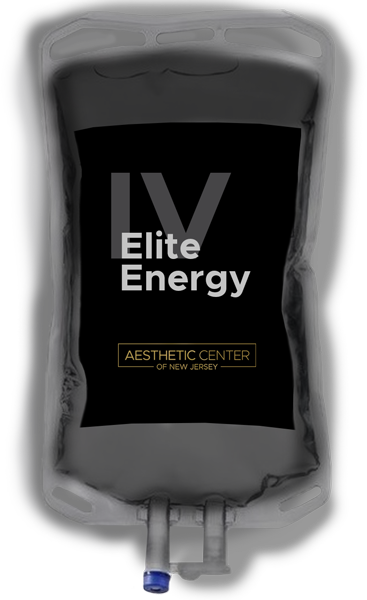 A naturally stimulating pick-me-up, this energizer contains B12, B complex and other important nutrients to raise energy levels, improve mental clarity, combat fatigue and increase performance. Essential for healthy metabolic function and giving you that edge.
A strong immune system defends your body against sickness, disease and inflammation. Vitamin C, zinc, magnesium and B complex help build your immunity to fight off viruses, colds, flu and infections, and speed recovery from ailments. Key to keeping your defenses strong.
Beauty-enhancing vitamins like vitamin C, biotin and B complex are powerhouses when it comes to more youthful skin, lustrous hair and stronger nails. We top this anti-aging drip off with a healthy dose of glutathione, the body's master antioxidant. Known in celebrity circles as the glutathione glow.
Other IV Infusions & Add Ons
There's an IV drip for everyone.
IV Glutathione Infusion
Supercharge your wellness with the body's master antioxidant. Perfect alone or as an add-on to any Infusion.
$100 Add-on  |  $195 Infusion
IV Hydration Infusion
Re-hydrate and restore lost minerals and electrolytes with IV Hydration. Great on its own or added to any IV.
$75 Add-on  |  $175 Infusion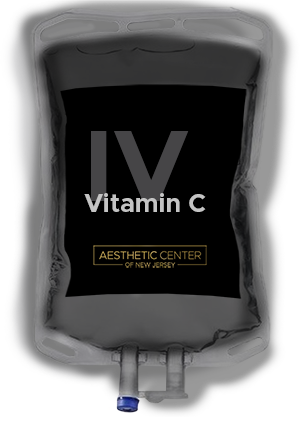 IV Vitamin C Infusion
Jumpstart your immune system with a powerful dose of IV Vitamin C. Available alone but included with our favorites.
$225 Infusion
Quick injections for an extra boost.
Vitamin B12 Shot
Boost your energy levels and support brain and nervous system function with Vitamin B12 Injections.
$45 Injection  |  $25 Add-on
Vitamin D3 Shot
Support your immune system and help reduce the risk of a many diseases with Vitamin D3 Injections. 
$45 Injection  |  $25 Add-on
IV hydration for optimal wellness.
It is believed that up to 75% of Americans may be chronically dehydrated. IV infusions efficiently deliver fluids directly into the bloodstream, allowing all cells to benefit. Unlike drinking plain water, IV hydration delivers a healthy dose of critical minerals and electrolytes in an easily absorbable form. Hydration helps the body to function properly, leading to improved immunity, energy, cognitive function, detoxification, and overall wellness.
IV Glutathione supercharges your Infusions.
Known as the body's master antioxidant, Glutathione is critical for a wide range of functions. Glutathione is produced by the liver to protect the body from free radicals, heavy metals, and toxins. Production decreases as we age. Maintaining ideal Glutathione levels is essential for proper immune system function, routine detoxification, and overall wellness. IV Glutathione is our most popular IV Infusion add-on. 
Note: These services and products are not intended to diagnose, treat, cure or prevent any disease. We do not claim to treat, cure, or prevent any conditions or diseases. The statements on this website have not been evaluated by the Food and Drug Administration.