Treat Abs, Arms, Thighs, More
Treat Abs, Arms, Thighs, More
CoolSculpting is scientifically proven to reduce stubborn fat.
CoolSculpting® uses patented controlled cooling technology to freeze fat cells. The frozen fat cells are safely eliminated through the body's natural processes. Results can be seen as soon as 1 to 3 months after treatment. CoolSculpting® is highly effective on stubborn bulges that are difficult to reduce despite diet and exercise. 
9 FDA-approved treatment areas.
CoolSculpting® is FDA-approved for abdomen, love handles, back fat, bra fat, thighs, under the buttocks, upper arms, under the chin, and jawline. Up to 20-25% of the fat layer thickness can be reduced in a single session. Typically two sessions yield excellent results.
How do CoolSculpting treatments work?
CoolSculpting® eliminates stubborn fat by freezing fat cells during the treatment. Once frozen, these subcutaneous fat cells are destroyed. Over the next 30-90 days, natural processes eliminate the fat cells from the body.
During the treatment, a specially-fitted applicator will be applied to the target area. Held in place by gentle suction, the applicator cools the fat cells down to the desired temperature for 35-45 minutes. In most cases, multiple applicators will be placed in the target area. You can expect to feel a cold sensation, and the area will become numb within the first 5 minutes. There is generally no discomfort associated with CoolSculpting treatments.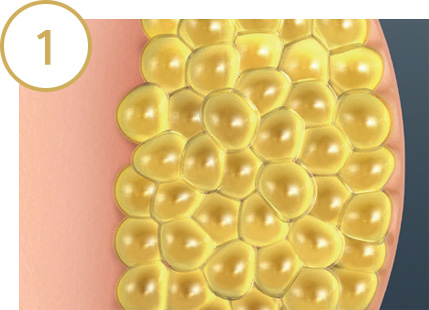 Many of us have stubborn fat despite diet and exercise.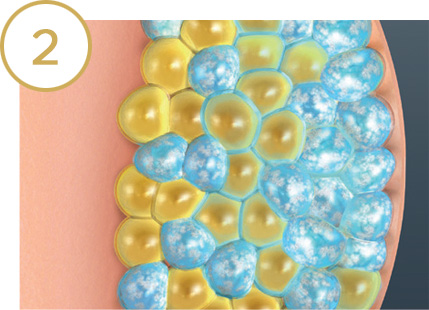 CoolSculpting uses patented controlled cooing technology to target and eliminate these stubborn fat cells.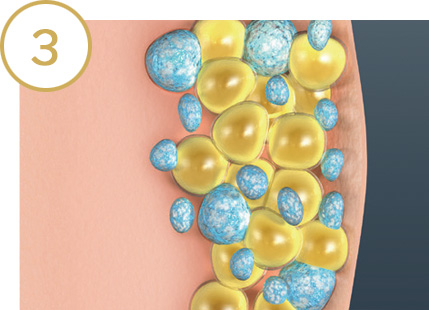 In the weeks following treatment, the body naturally removes these cells through the lymphatic system.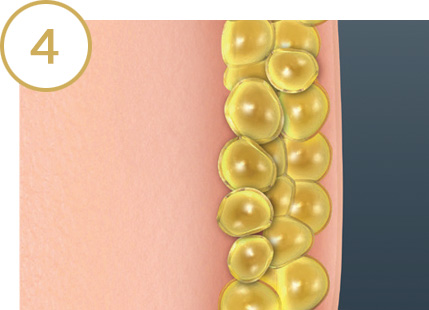 CoolSculpting results are permanent, as the eliminated fat cells cannot return.
What is the treatment process?
Your CoolSculpting journey begins with a consultation. During this visit, we will discuss your goals, explain how the treatment works, and set expectations for your results. We will analyze each area of concern, whether it be your abdomen, love handles, arms, thighs, or another area. During this analysis, we will carefully assess the fat layers and use applicator templates to determine the optimal sizes and arrangement of these applicators. This step is critical to ensure excellent results, and it is also what determines the cost of treatment. Once complete, we will provide a quote, agree on a treatment plan, and schedule a date for your first treatment.
During your second visit, one of our Certified CoolSculpting nurses will perform your first treatment, which may involve one or more areas of the body. We have two CoolSculpting machines, so we are able to treat multiple areas per visit in as little as half the time. After the treatment is complete, we will schedule you for your second treatment, typically 6 weeks later, which is critical to yielding excellent results. 
At your second visit, the same process will be performed again. At this time, we will also assess your progress, and make plans for a follow up visit.
How long does it take to see results?
The results of each CoolSculpting treatment develop over the course of 30-90 days post-treatment as the body naturally eliminates the destroyed fat cells in the targeted area. The final results will develop within 90 days after the second treatment, which is performed about 6 weeks after the first, on average. This means that while some results can be seen as soon as 30 days after the first treatment, your final results will be apparent after about 4 to 4.5 months. The images below demonstrate a typical progression from before treatment, to 4 weeks after the first treatment, to 8 weeks after the second treatment.

Who is a good candidate for CoolSculpting?
CoolSculpting is designed reduce stubborn pockets of fat, especially those that are resistant to diet and exercise. It is typically most effective for people who are at or near their ideal body weight but have specific areas of the body where fat tends to accumulate. Good candidates for CoolSculpting should be in good overall health, have good skin elasticity, and should have realistic expectations about the results of the procedure. Being that CoolSculpting is non-invasive and involves no downtime after treatment, it is an excellent alternative to liposuction for those with busy schedules and those who do not want the discomfort and recovery of a surgical procedure. You can return to work, exercise, and other normal activites right away.
How much does CoolSculpting cost in New Jersey? 
The cost of CoolSculpting can vary substantially depending on the areas of treatment, number of treatments, the practitioner, and the specific practice and location. At Aesthetic Center of New Jersey, we believe that 2 treatments yields superior results for most cases. Because of this, we are currently offering a Buy 1 Session, Get 1 Free promotion for a limited time. Call us at 877-750-0020 or text us at 201-425-0825 to schedule a complimentary consultation.
of Patients were "Satisfied" or "Highly Satisfied" with CoolSculpting after 2 treatments.
of Patients felt CoolSculpting met or exceeded their expectations after 2 treatments.
of Patients would recommend CoolSculpting to a friend.
Survey data from a prospective, non-randomized, single arm, open label, multicountry, postmarketing study by Allergan.
CoolSculpting Before & After Results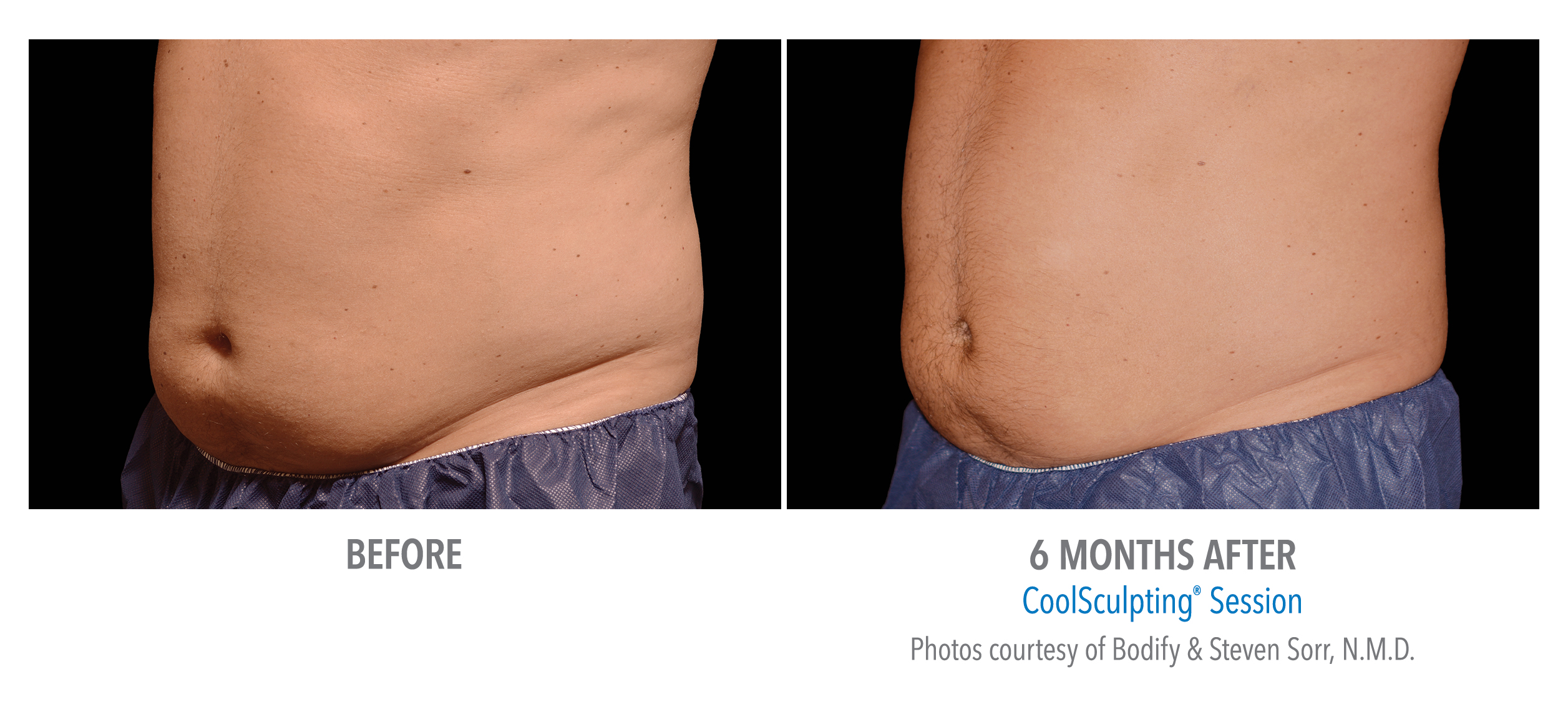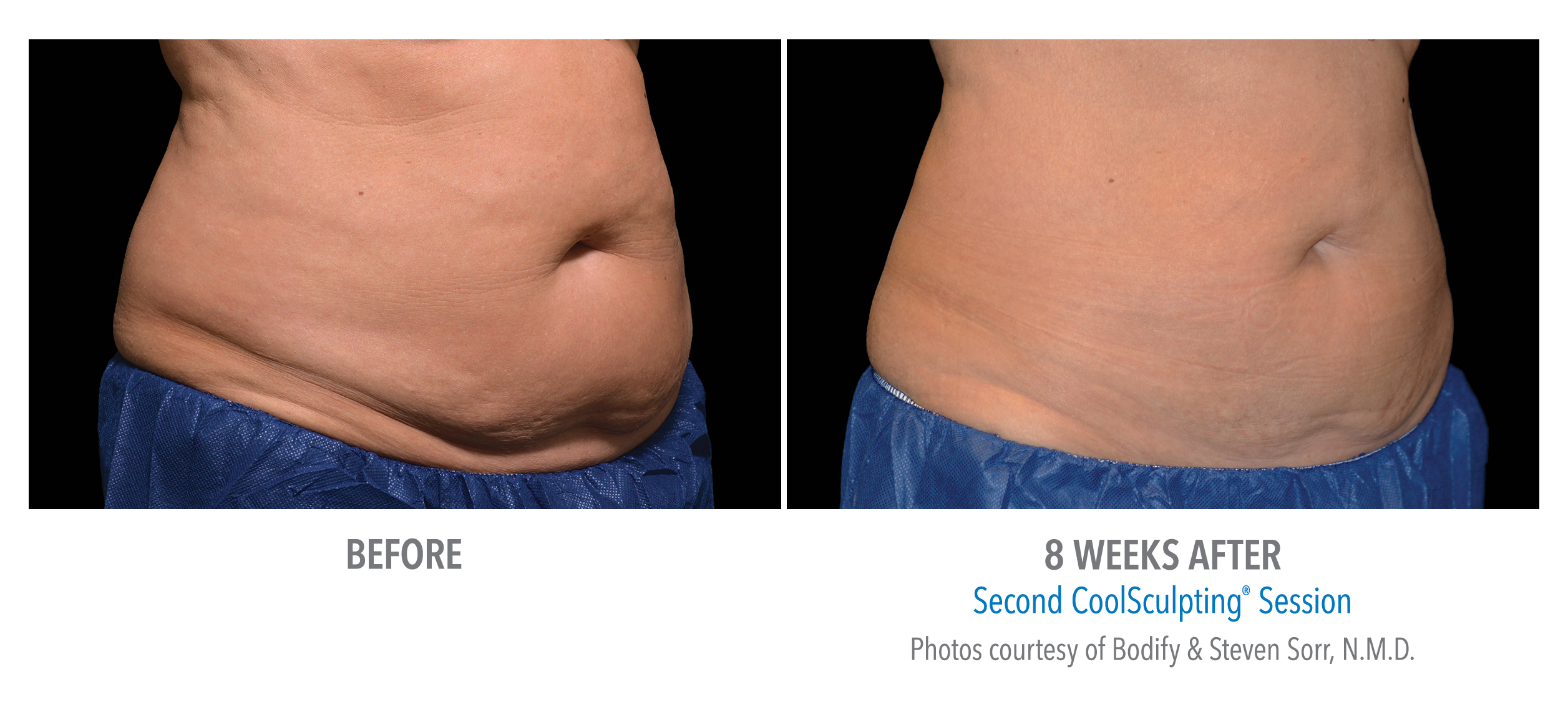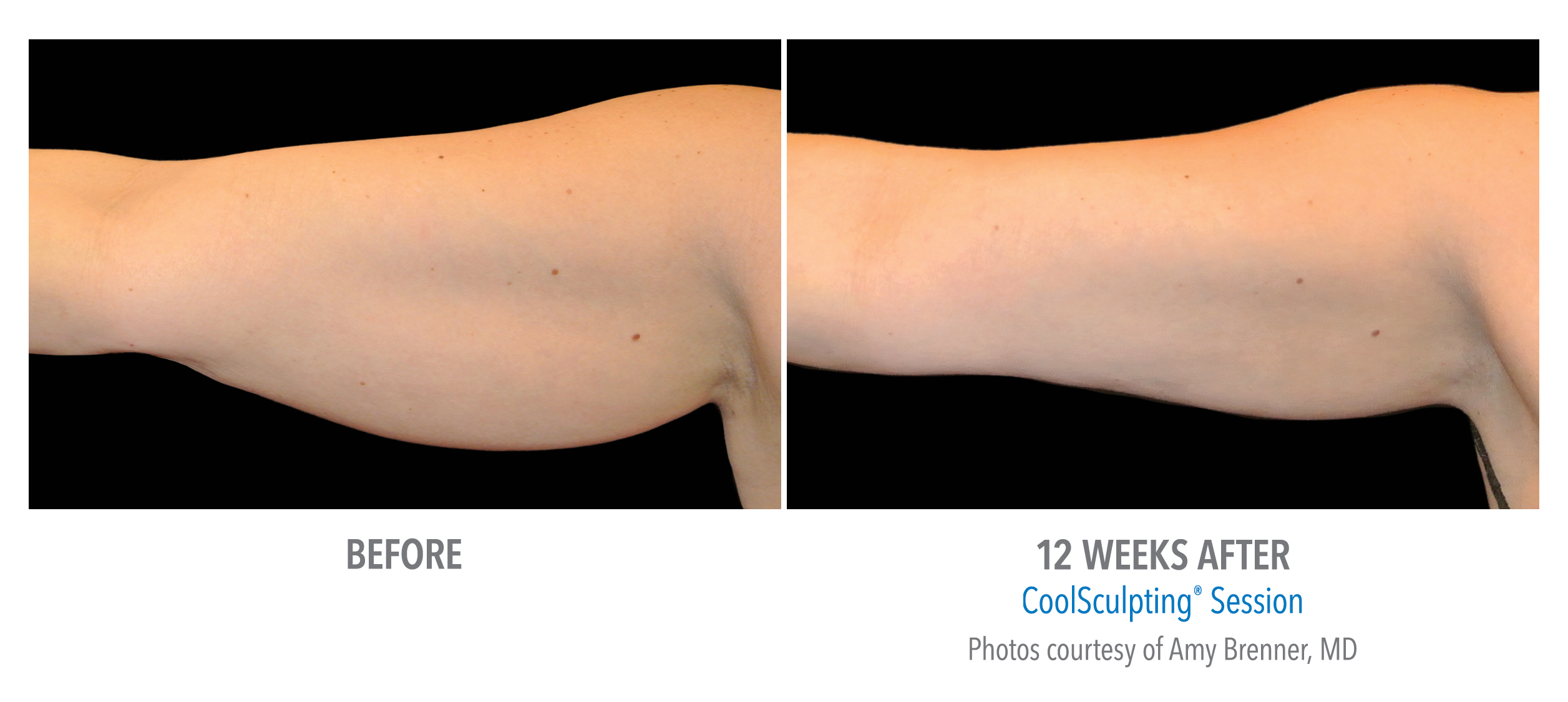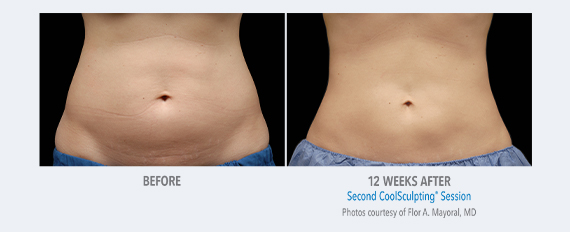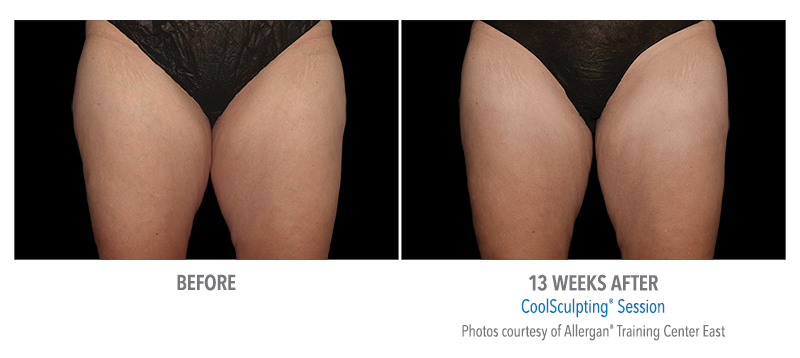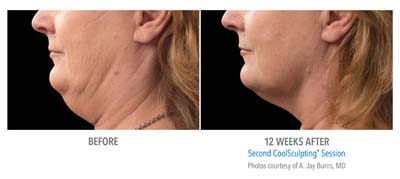 CoolSculpting Areas of Treatment
Abdomen
Our most popular area of treatment, the abdomen involves the lower abdomen, upper abdomen, or both. This area is notorious for retaining stubborn fat that remains despite diet or exercise.
Flanks (Love Handles)
The love handles, or flanks, are another common area of stubborn fat. They are often treated in conjunction with the abdomen for a complete transformation, or alone for those who store fat mainly in the flank area.
Arms
Hanging or excess fat on the upper arms is a common concern, especially for women, but CoolSculpting provides a simple, effective, and noticeable solution. 
Back Fat
Fat in various areas of the back can be treated with CoolSculpting. Treatments on the back are customizable and can produce a dramatic transformation.
Bra Fat
Bra fat refers to fat that becomes noticeable while wearing a bra or tank top. We typically treat the small section of fat in front on the underarm near the chest, as well as the fat on the back of the body at the bottom of the bra.
Inner Thighs
Excess fat on the inner thighs, typically most apparent on the upper portion of the leg and/or the area near the knee, can be treated with CoolSculpting.
Outer Thighs
Often referred to as the "saddle bag", the bulge of fat on the outside of the thigh just below the hip can be treated using a specialized CoolSculpting applicator designed for this area.
Above the Knees
The distal thigh, or the area above the knee, commonly accumulates a small pocket of undesired fat. In most cases, we use a special small applicator to treat the area around the knee.
Under the Buttocks (Banana Roll)
The banana roll is a common area of concern, especially amongst women. A full assessment by an experienced provider is important to determine if fat reduction in this area would yield desired results.
A double chin is caused by excess fat under the chin. By reducing the fat layer with CoolSculpting, the contour of the face can be drastically improved.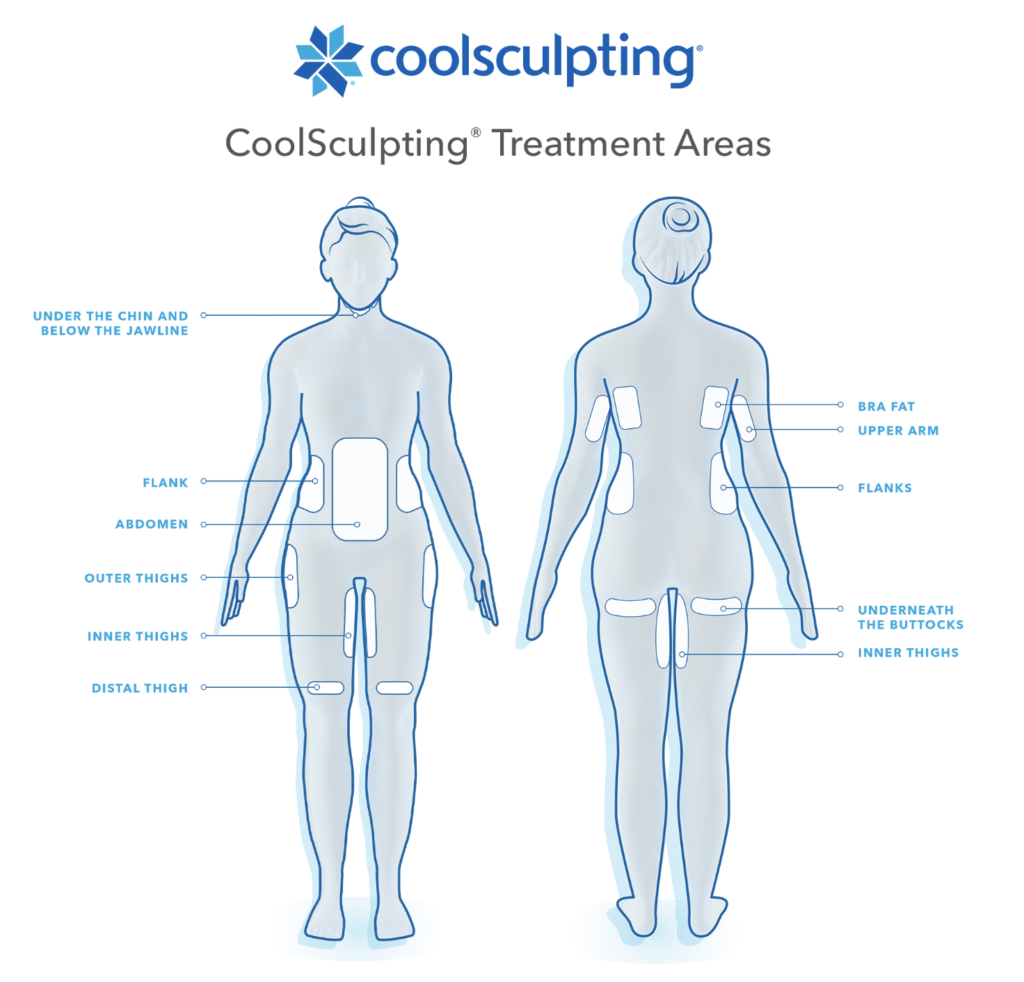 See CoolSculpting® In Action