A lip flip subtly enhances the appearance of the lip without lip filler.
Lip flips use Botox or Xeomin to increase the visibility of the top lip. By gently relaxing the muscle that moves the upper lip, a lip flip helps to "flip" the lip outward slightly for improved pout. The results are sublte but perceptible, giving the appearance of a fuller, "poutier" look without adding volume. 

Quick and easy treatment with no downtime. 
A lip flip treatment takes just a few minutes. First, your injector will speak with you to ensure that a lip flip is the right treatment for you, based on your goals. Once decided, your injector will perform a few quick Botox or Xeomin injections into the area above the upper lip. That's it!

Botox lip flips improve the appearance of a gummy smile.
In addition to the traditional benefits that a lip flip provides, lip flips are also effective for improving a gummy smile. By slightly relaxing the muscle that raises the upper lip, the upper lip will remain lower and more visible when you smile. 
How long does a lip flip last?
The visible results of a lip flip typically last about 8 weeks. Since lip flips use Botox or Xeomin to relax the muscle rather than filler to increase volume, the duration of results is much shorter. If you are looking for a longer lasting treatment to add volume to the lips, lip filler may be a better option for you.
Lip Flip Before & After Results
Lip Flip for Pout Before & After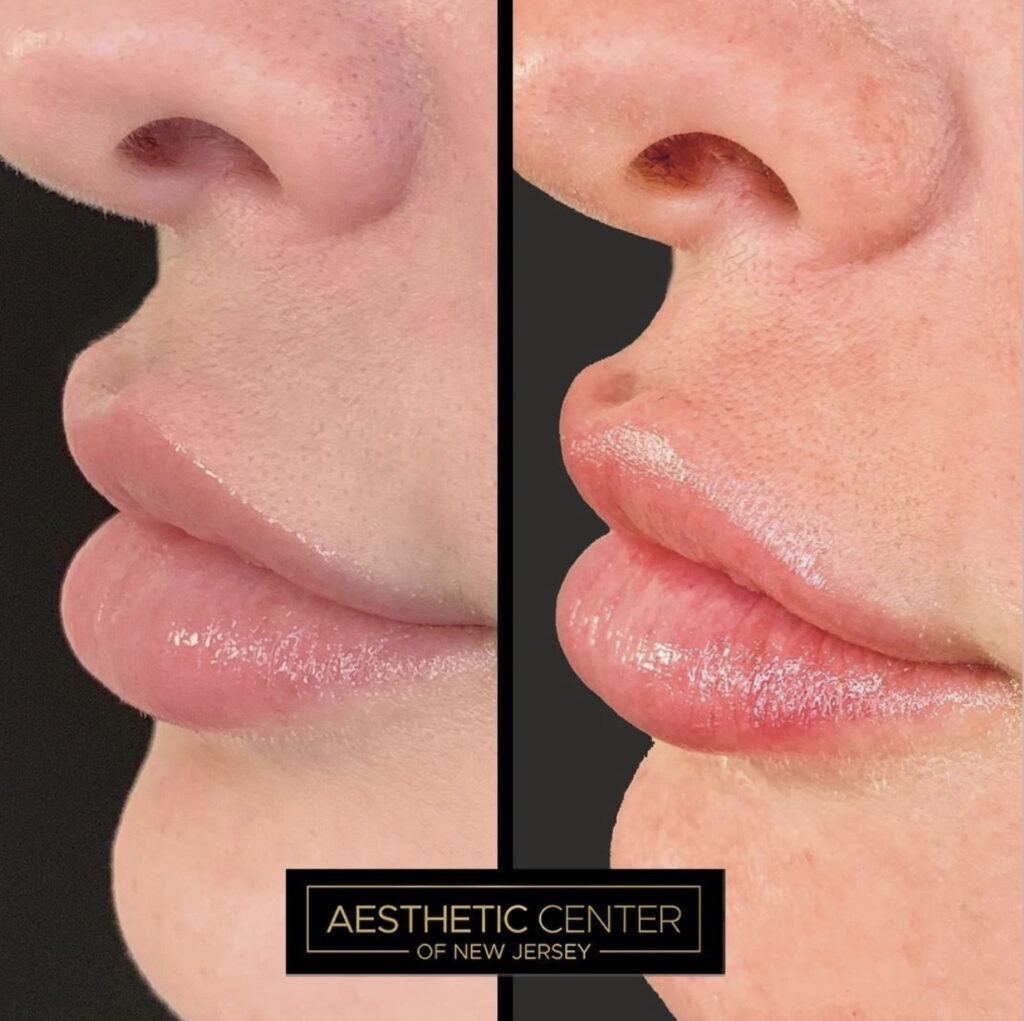 Lip Flip for Gummy Smile Before & After