The décolletage is one of the first areas to show signs of aging. 
Sun exposure, lifestyle, lack of hydration, gravity, and aging are all likely causes of skin damage on the chest area, where skin is thin and delicate. Lines, wrinkles, and pigmented areas on the décolletage can be successfully treated with the proper technology and treatment so that skin appears younger and smoother looking.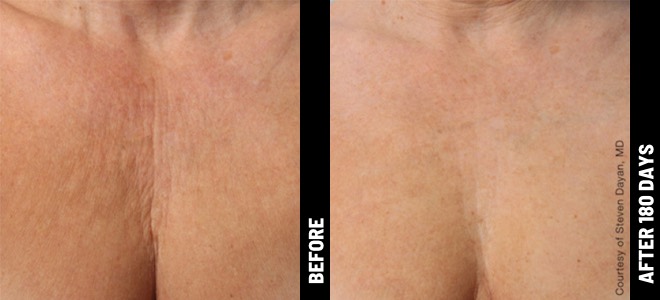 Ultherapy
The gold standard in lifting in tightening, Ultherapy is the ultimate non-surgical solution for sagging skin. High powered, focused ultrasound energy is strategically directed into collagen-rich layers of the skin, contracting tissue and triggering collagen production that results in a long-lasting lift.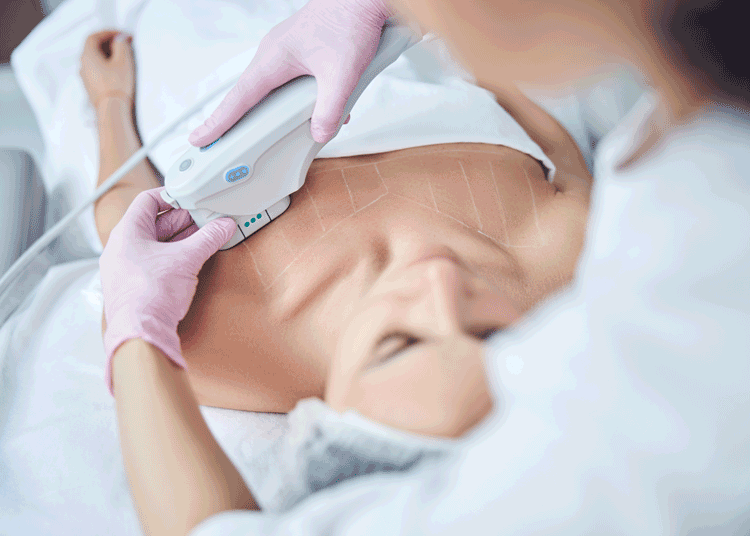 RF Microneedling
One of the fastest growing aesthetic treatments by popularity, RF Microneedling is an effective treatment for tightening skin while improving the appearance of fine lines and wrinkles. Safe radio-frequency energy is delivered below the surface of the skin using gold-plated needles, stimulating the production of collagen while refining skin texture.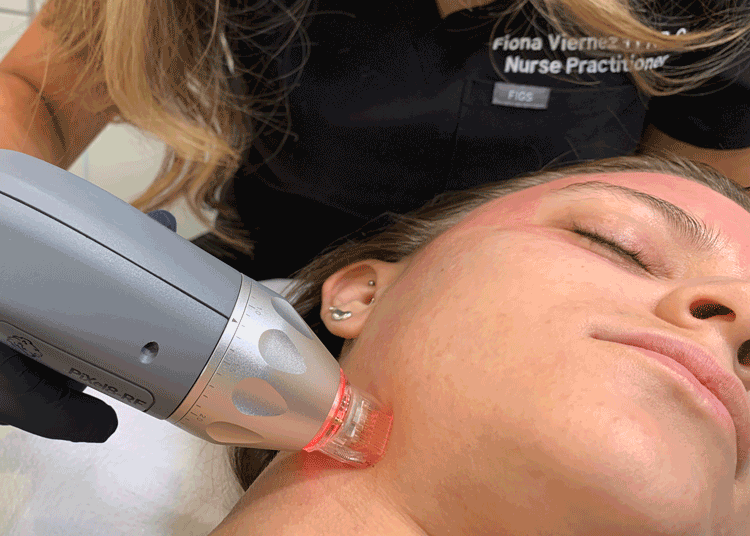 IPL (Intense Pulsed Light)
IPL, or Intense Pulsed Light, uses light energy to selectively target sunspots and other pigmented areas. IPL heats the designated areas, without heating up surrounding tissue. The heated pigment is lifted to the surface of the skin and is then naturally removed through the skin turnover process.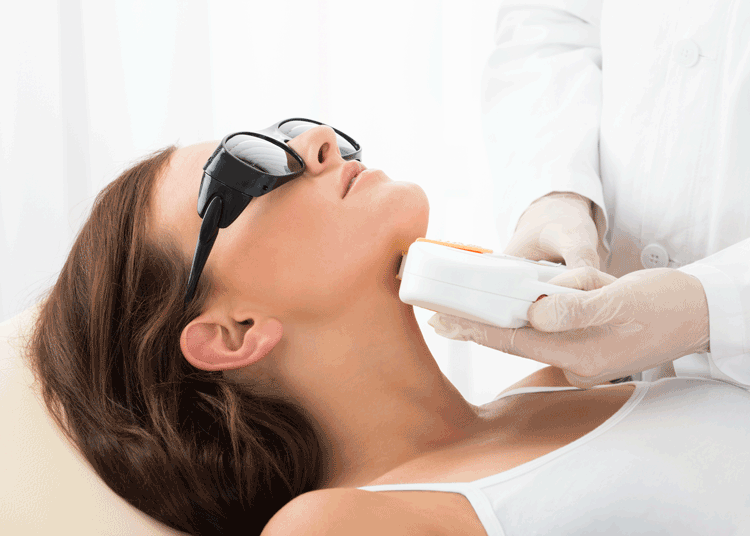 Chemical Peels
Highly effective on textural concerns, chemical peels target the upper layers of skin to promote a smooth surface and even skin tone. Using proprietary blends of proven ingredients, the peels initiate the process of rapid skin cell turnover. The top layer of damaged skin peels off, revealing a new, healthy surface.