Bags, puffiness, wrinkles, and discoloration are under-eye concerns that can be caused by various reasons. Depending on the concerns, causes of these conditions include aging, facial expressions, genetics, and skin laxity. Although one type of treatment may yield an effective outcome, typically the best results involve a combination of treatments working in conjunction with one another. Our expert team will determine what treatment or treatments will achieve the most desirable results for your specific concerns.
Ultherapy
The gold standard in lifting and tightening, Ultherapy is the ultimate non-surgical solution for under-eye skin tightening. High powered, focused ultrasound energy is strategically directed into collagen-rich layers of the skin under the eye, contracting tissue and triggering collagen production. The result is a reduction in excess skin and wrinkles.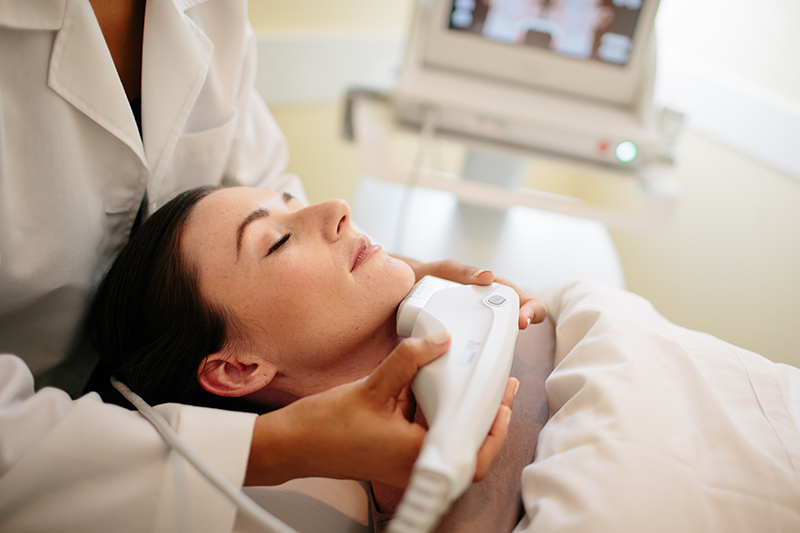 RF Microneedling
RF Microneedling is an effective treatment for improving the appearance of fine lines and wrinkles under the eye. Safe radio-frequency energy is delivered below the surface of the skin using gold-plated needles, stimulating the production of collagen while refining skin texture.